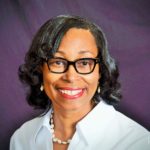 By Deb Long, M.S., Director Healthy Community Initiatives, Bon Secours St. Francis Health System
The mission of Bon Secours extends the compassionate ministry of Jesus Christ beyond hospital walls. We are called to carry forth the legacy of the Sisters of Bon Secours, to be Good Help to Those in Need®, especially the poor, the dying and underserved populations. Our goal is to improve individual and community health. A team of nurses, social workers and mobile health units are boots on the ground working in communities with those individuals who are underinsured or who lack resources to improve and maintain their health.
Sharing similar values with Bon Secours St. Francis, United Ministries is a compassionate and caring organization working with those in poverty. The organization's primary goal is to serve and empower those on the transformative journey to self-sufficiency. United Ministries provides employment training, adult education, crisis services, and help for homeless individuals. The Interfaith Hospitality Network assists families with children in need of emergency shelter.
As the presenting sponsor for the 29th Annual Transformation Walk and 5k Run on September 22nd, Bon Secours St. Francis invites the community to support this fun, family-focused event for a great cause.