Giving Back is the New Black—Four Practicals [Part 2 of 2]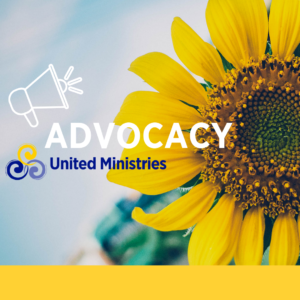 ADVOCACY
Advocacy is another avenue of giving back. We need people to be more than just politically charged, but willing to share feedback or new ideas with local and state policy makers. No matter your political leanings, you can see the power of advocacy in the most recent SC for Ed story.
WHY ADVOCATE?
Advocating is a way to engage in your community and petition for causes that matter to you. Your voice matters, but it must be heard to make a difference. The City of Greenville wants to ensure citizens have access to the information needed to be an active participant in improving our community.
"I cannot stress enough the importance of civic engagement. Attending a local government meeting, joining a board, or registering voters are all different ways to serve others while helping engage our electorate. The change starts with each one of us stepping up," said 28-year-old, Tina Belge, previous Senate District seat runner. Ok, so then, how do we use our voice to be an active participant in improving our community?
PRACTICALLY, HOW DO I ADVOCATE?
These practicals are Greenville specific for brevity purposes.
Read local, state, and national news. Be in the know on all sides of an issue, so when you speak it carries ethos.

News Suggestions: The State, South Carolina Legislature, The Post and Courier, Go Upstate, The Herald, The Greenville Journal, Greenville News, WYFF, WSPA, GVL Today,

and many more.

Podcast Suggestions: SC Lede and SCETV (news app).

Attend council meetings that matter to you. If you go to a county or city council meeting 15 minutes before it begins, you can sign up to speak to an item on the agenda.

County Council

Greenville City Council

Formal Meetings—Second and fourth Monday of every month at 5:30pm at City Hall, 206 S Main Street, 10th floor, Greenville, SC 29601.
Committee of the Whole Meetings—Second Monday of each month at 4:00pm at City Hall, 206 S Main Street, 9th floor conference room, Greenville, SC 29601.

Did you know that you can see the City Council agenda before it takes place the Friday before the meeting at noon? And you can also download the meeting minutes after they occur? Click

here

to see them.

Write an e-mail or letter to your City Counselor and state legislators.
Vote!
We hope this empowers you to use your voice to better our community.
"When the whole world is silent, even one voice becomes powerful." –Malala Yousafzai
If you're interested in learning more about ways to get involved at United Ministries, e-mail Claire Winkler at cwinkler@united-ministries.org or fill out a volunteer profile here.
Recent Posts
Archives
Categories