United Ministries Receives Grant from Healthy Greenville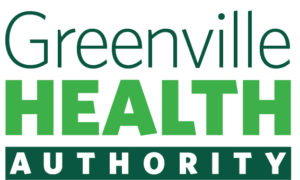 United Ministries was one of 22 Greenville County organizations to be awarded a grant as part of the Greenville Health Authority's "Healthy Greenville" program. The awards, which were announced Tuesday, bring the total amount of Healthy Greenville grants to nearly $19.4 million since the program began two years ago.
United Ministries was awarded $6,250 to augment existing programs by providing free mental health services to low-income and homeless participants through the addition of a part-time mental health professional to its staff. Greenville Mental Health is collaborating.
"We look forward to working with Greenville Health Authority's 'Healthy Greenville' grants program to improve the health of our community, specifically the mental health of those who have experienced challenges and trauma that none of us could comprehend," said Tony McDade, Executive Director of United Ministries.
Prisma Health-Upstate, formerly Greenville Health System, is committed to improving the health and well-being of citizens of Greenville County, which includes health promotion, disease prevention and taking care of all in need. Part of that commitment is providing to GHA an annual commitment of $4 million for the Healthy Greenville program to support health-related care, health research and health education initiatives benefiting the residents of Greenville County.
For more information on the Healthy Greenville program, visit www.ghs.org/healthygreenville.
Recent Posts
Archives
Categories