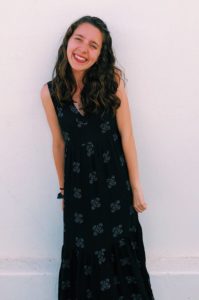 Allie Hargrove is a rising senior at Furman University where she is majoring in Psychology.
We asked Allie (and all of our interns) a series of questions – some serious and a couple fun – to learn more about her!
What are your plans after college?
Upon graduation, I plan to pursue a career in nonprofit work beginning with fundraising, grants writing, or project management. Currently, I am primarily interested in affordable housing and homelessness, and hope to engage in work that targets the structural barriers to housing.
What would be your dream job?
Executive director at a nonprofit! And potentially running for local office…we'll see!
Why did you want to intern at United Ministries?
I wanted to intern with United Ministries because I am interested in their integrated services model, and think it's so important to address issues in both the current moment and working together towards a plan for the future. United Ministries does an incredible job of meeting people where they are at, and then providing the services for both personal and professional development throughout their lifetime.
What do you like to do in your free time?
I enjoy reading outside, going on day trips around Greenville, and baking Nestle Toll House chocolate chip cookies with my friends.
What's been your favorite class in college and why?
Last semester, during a study abroad semester in Southern Africa, I took Global Health Inequalities and really enjoyed it. We discussed a myriad of communicable and noncommunicable diseases, and the systematic barriers to healthcare for all. I found it to be engaging and thought provoking.
How do you take your coffee?
Vanilla iced coffee with half and half!
You're given $2,000 and can only spend it on other people – what do you do with it?
I think I would put the $2,000 to make a donation towards a political candidate that I support – in my opinion, sustainable change begins with policy shift.