To Our Valued United Ministries Supporters,
As a vital advocate of the work of United Ministries we wanted you to be one of the first to know about an exciting transition with one of our key programs. Due to COVID's lasting effects and a unique opportunity, our emergency shelter program will be evolving over the next few months into a model that provides our participants with up to 12 weeks of shelter in a fully furnished apartment. This model will greatly benefit those we serve!
For years United Ministries (UM) has remained steadfastly committed to providing emergency shelter that allows homeless families with children to stay together as part of our mission to serve and empower those on the transformational journey to self-sufficiency. Prior to COVID, this was accomplished through our Interfaith Hospitality Network (IHN) made up of dedicated area congregations who provided weekly rotational shelter to families. Congregations generously offered hospitality to families while they received UM's integrated services focused on helping them achieve stability and find more permanent housing solutions.
COVID caused us to closely reevaluate our service models and at the same time we were made aware of an opportunity to lease apartment space from Grace Church who recently acquired a local property (read more here). This arrangement will enable UM to serve six families at one time in single-family apartments, which doubles our current capacity. This model duplicates what similar programs nationwide are implementing post-COVID. 
Our new apartment-based shelter model, managed by UM using carefully developed protocols, will allow our families to remain in one location throughout their emergency shelter experience, providing much-needed stability, the opportunity to focus on issues that led to their homelessness and a decrease in the stress brought on by the constant change of the rotational shelter model.
On behalf of the Board of Directors of United Ministries we express our deep appreciation to the congregations who have given so much to UM and our families served by the shelter network. In the coming months, we look forward to engaging with congregational partners to explore innovative ways for their volunteers to be involved with our new shelter model.
We appreciate your ongoing support and are honored to work together with you to meet the critical needs of families in our Greenville community!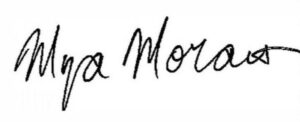 Myra Morant, Chairperson of the Board                       Lizzie Bebber, Executive Director