When Place of Hope opened it's doors yesterday morning, participants were greeted with a fresh look.  Thanks to Lowe's Heroes, Place of Hope and our Emergency Assistance Program received some important facility updates which will hopefully help with efficiency of the programs.  Let's hear it straight from the source.
What is Lowe's Heroes?
 [youtube=http://www.youtube.com/watch?v=wYm5OovraM8&NR=1]
How does one become a Lowe's Hero?
[youtube=http://www.youtube.com/watch?v=erwFq9-0ZlQ&NR=1]
Each Lowe's store across the country is able to select a charity of their choice to receive some materials and construction help, with a budget of $1200.  Once again proving the collaborative spirit of Greenville, three local Lowe's stores (Cherrydale, Woodruff Road, and Greer) combined their efforts to provide United Ministries with $3600 worth of materials!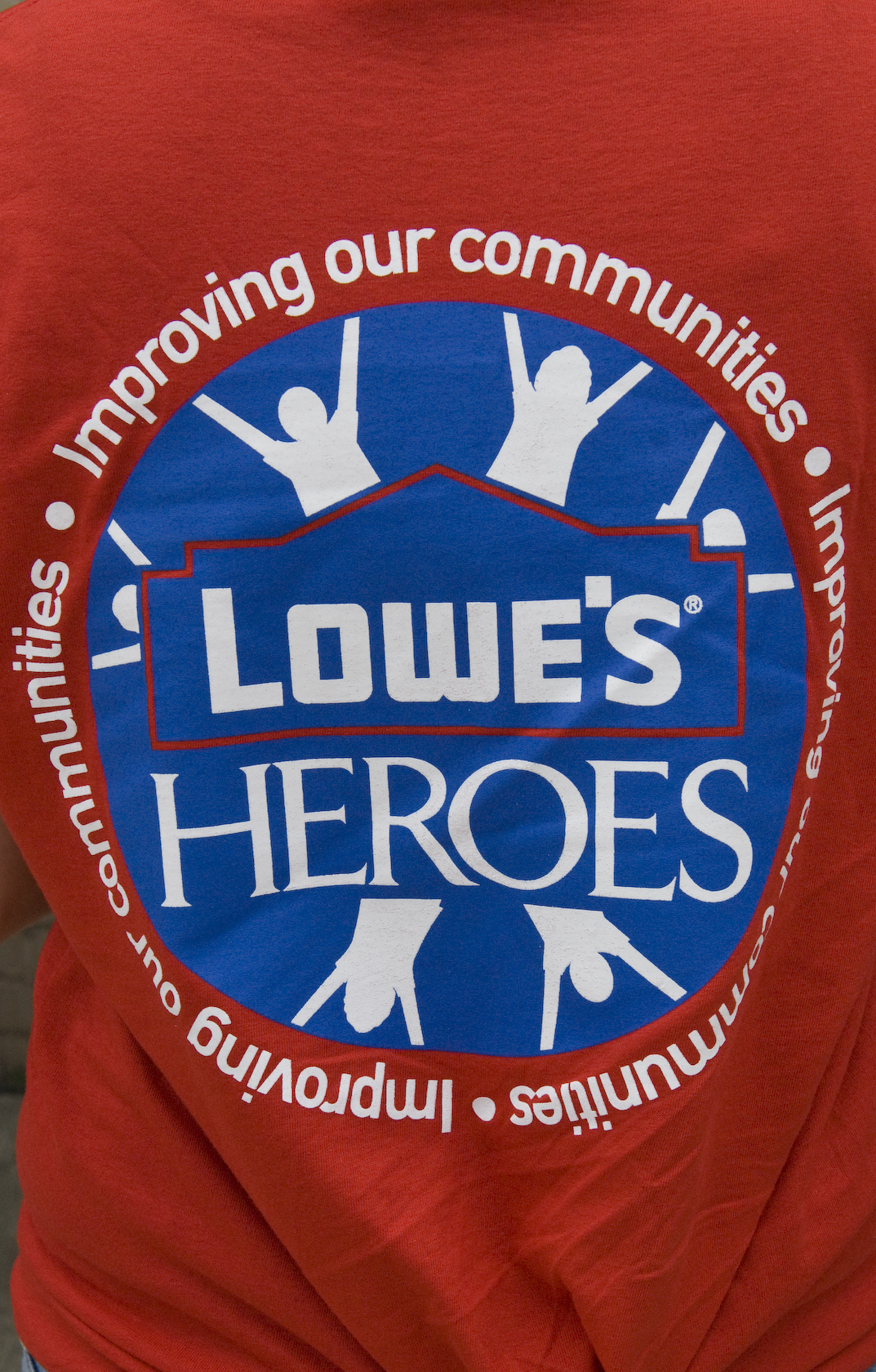 At Place of Hope, the original counter was ripped out and completely replaced.  The new counter is larger and includes ample storage for toiletries, volunteer supplies, etc.  The bathroom was completely re-tiled, and storage cabinets were added to help organize supplies.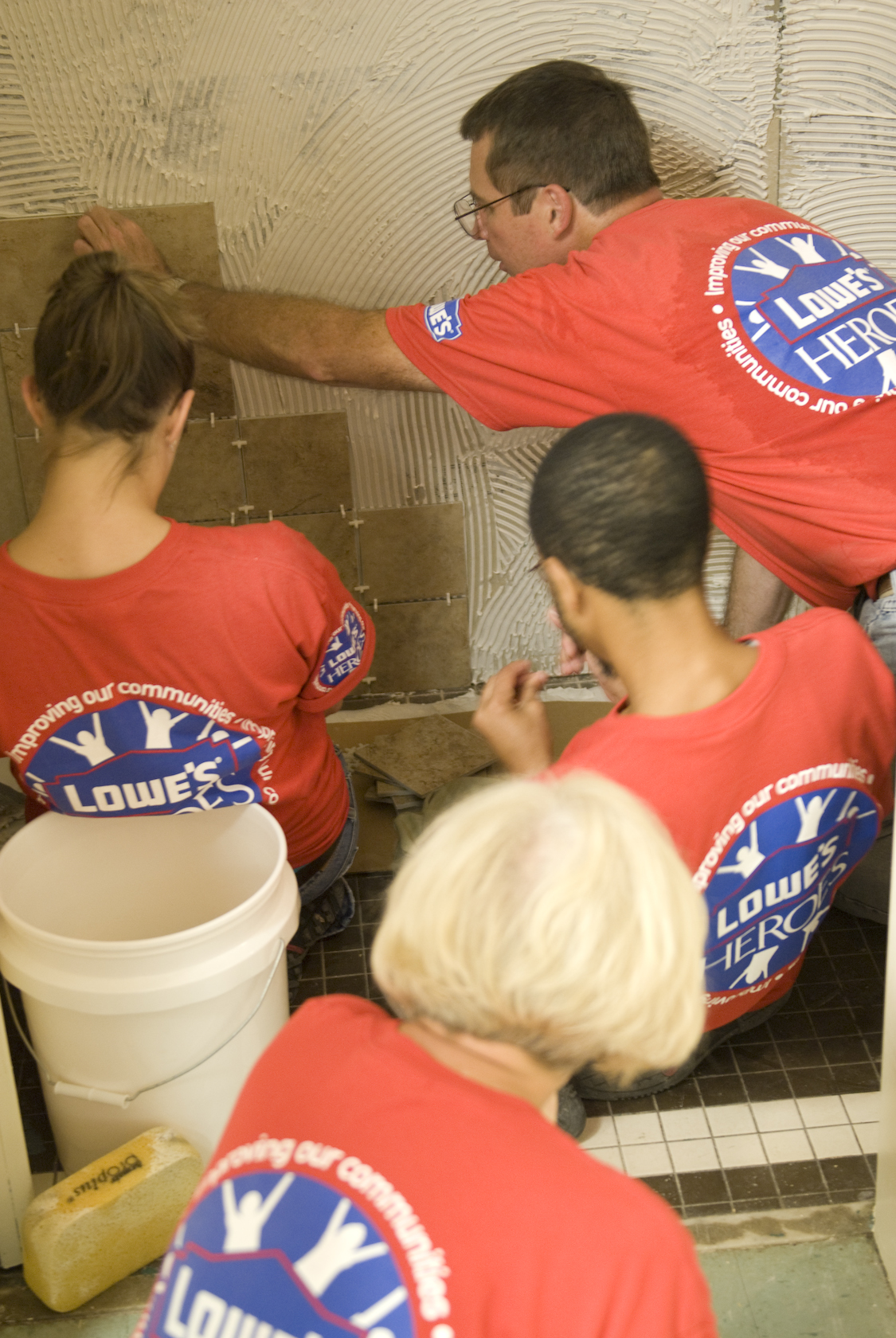 In the Emergency Assistance Program, new shelving was added to the food storage room, helping keep food organized and safe.  The shelves are a bit bare, but we hope to fill them up with donations this fall!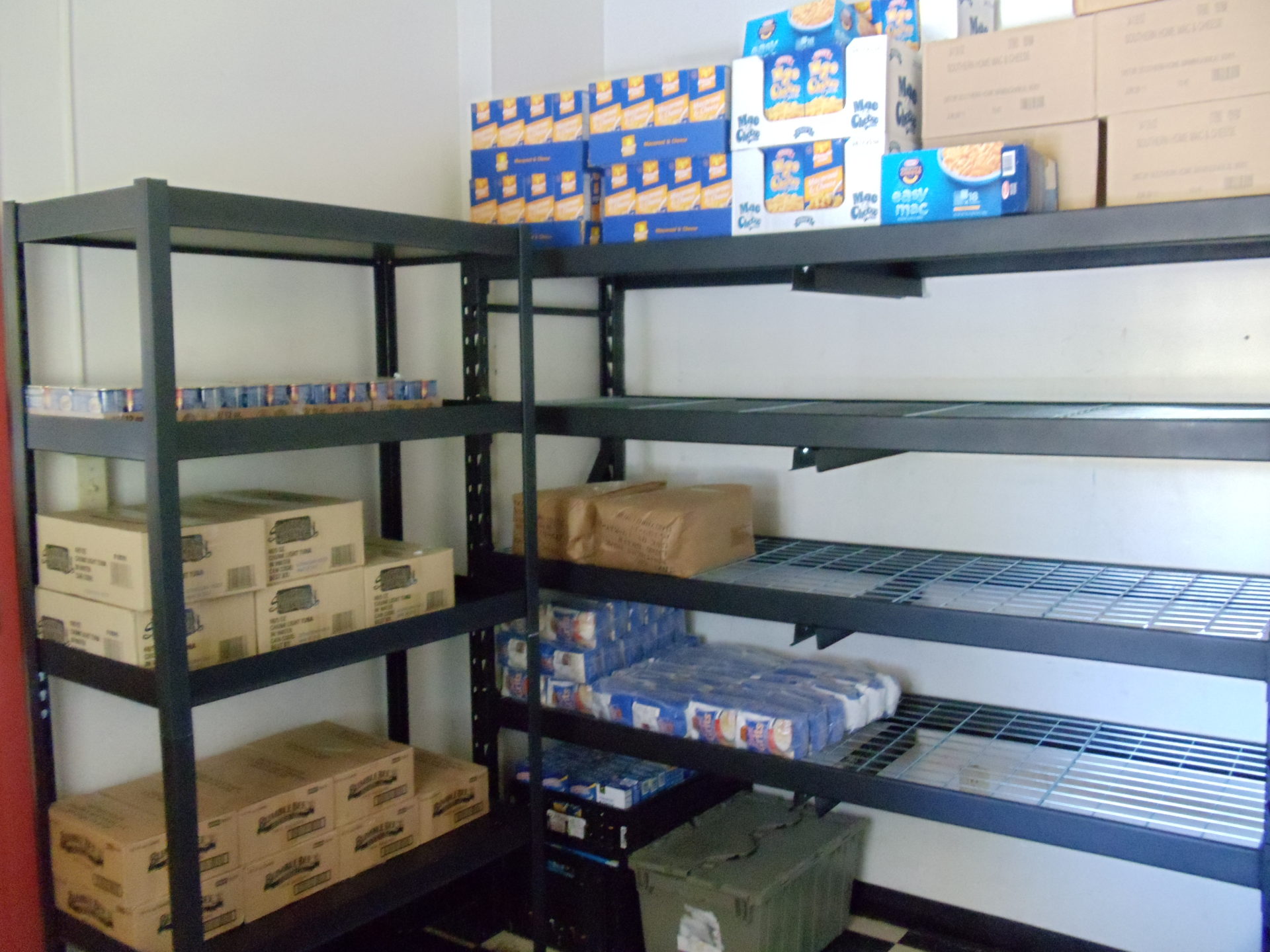 With the combined budgets of three stores, Lowe's Heroes were even able to provide Emergency Assistance with a brand new freezer!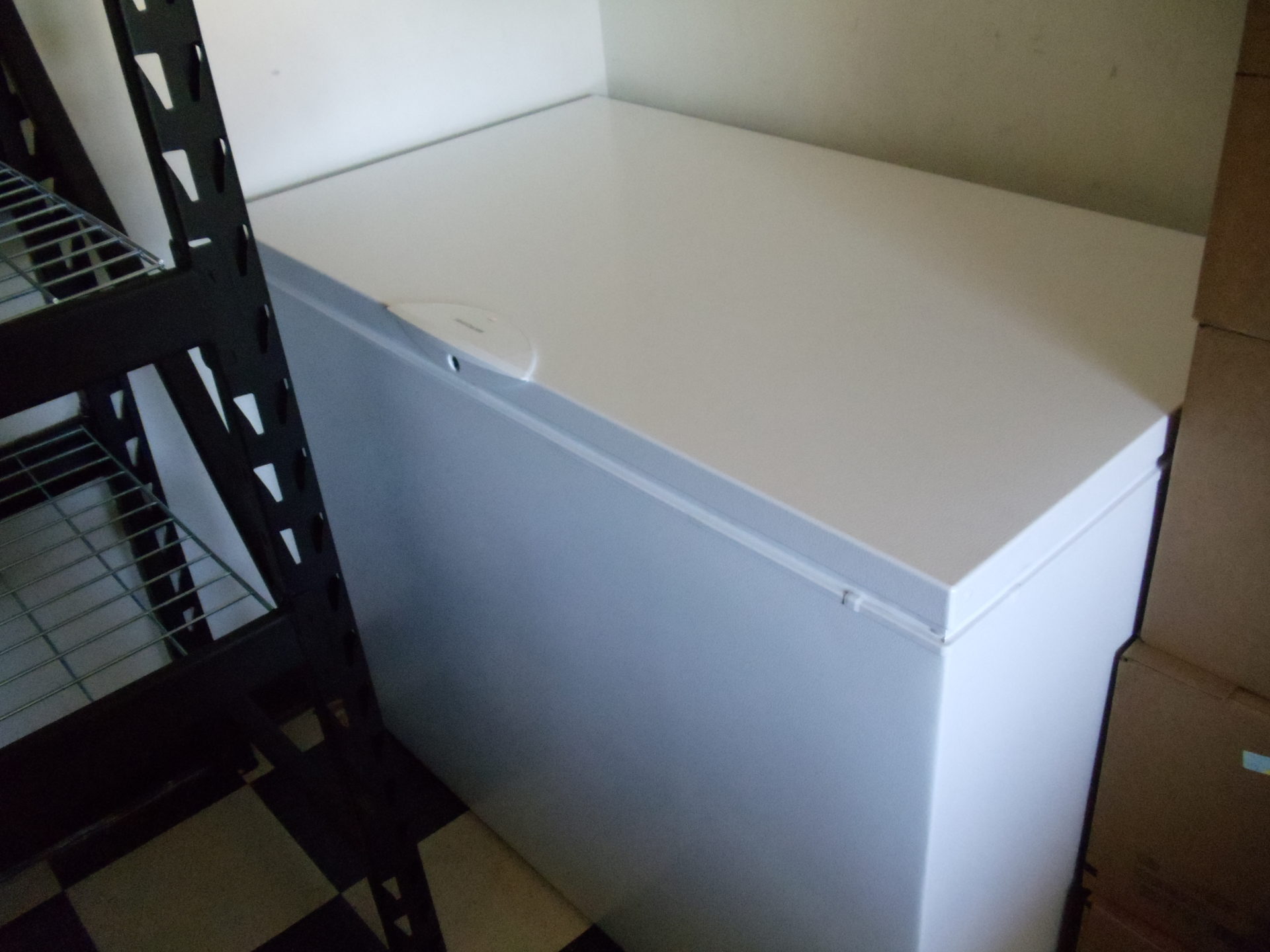 We can't say thank you enough to our Greenville Lowe's stores for their support and help with our facilities.  Through their generosity, we are better able to serve the participants who need our time and energy.  THANK YOU!