2018 Uniting for Change Luncheon
The 2018 Uniting for Change Luncheon will take place on Thursday, April 19th at 11:30 a.m. at the Hyatt Regency in downtown Greenville, SC.
Keynote Speaker:  Kathryn Edin is one of the nation's leading poverty researchers, working in the domains of welfare and low-wage work, family life, and neighborhood contexts. A qualitative and mixed-method researcher, she has taken on key mysteries about the urban poor that have not been fully answered by quantitative work.
Edin has authored 8 books, including $2.00 A Day – Living on Almost Nothing in America and Coming of Age in the Other America, and some 80 journal articles. The hallmark of her research is her direct, in-depth observations of the lives of low-income women, men, and children. Edin is the Bloomberg Distinguished Professor of Sociology and Public Health at Johns Hopkins University. At Johns Hopkins, she co-directs the Poverty and Inequality Research Lab and is founding faculty director of the 21st Century Cities Initiative, which seeks to bring cross-disciplinary teams of scholars together to work with cities to solve the critical urban challenges of the 21st Century.
This luncheon follows an exciting and much talked about 2017 event featuring "Genius" grant recipient and winner of the 2017 Pulitizer Prize in General Nonfiction, Dr. Matthew Desmond, author of Evicted.
We are excited to share with you our 2018 Uniting for Change Luncheon.  Proceeds raised from the luncheon will benefit all of United Ministries' life changing programs that serve and empower those in our community who are striving to achieve self-sufficiency.
Sponsorship Opportunities
For more information, please contact Jade Fountain at jfountain@united-ministries.org or (864) 335-2615.
Presenting Sponsor (1 available)
$5,000
**This event is SOLD OUT.  If you would like to be added to the wait list, please fill out the form below.**
Tickets:  $50/ Individual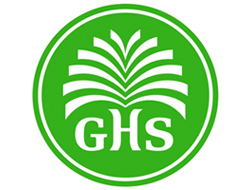 Community Foundation of Greenville
Clemson University Dept. of Sociology, Anthropology & Criminal Justice
Reynolds Investment Management
Greenville Technical College
Keenan Suggs/Hub International
Just Faith at Christ Church
Just Faith at St. Peter's Episcopal
Friends of United Ministries:
Hyatt Regency downtown Greenville