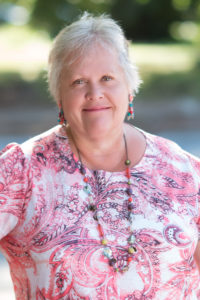 The Mental Health Effects of COVID-19
Written by Susan E. Boykin, ACSW, LISW-CP
United Ministries' Mental Health Counselor
"It was the best of times, it was the worst of times" famous words written by Charles Dickens in his novel A Tale of Two Cities can easily apply to our lives during the COVID-19 pandemic. Countless stories are being told of heroic first responders and the sacrifices being made as we shelter in place. Many of us have the good fortune to have a place called "home" and have people who help us through difficult times. However, for some "home" is a luxury they cannot afford, and support systems have been damaged by years of addiction, estrangement and broken promises.
The participants at United Ministries know all too well how fragile life can be. Many have experienced hardships that most of us have little or no familiarity with. Life was a challenge before COVID-19, and the uncertainty and anxiety of COVID-19 has amplified both physical and mental health challenges for those whom we serve.
Reaching out to connect is a familiar theme of social distancing and self-quarantine. Thanks to modern technology, we can provide mental health counseling via telehealth to ensure professional care for our participants. Intimacy via technology is doable, and we are using multiple methods to reach participants who lack access to technology and to ensure all participants have a safe place to share their feelings for the sake of good mental health. Whether by phone, e-mail, or telehealth software, we do not have to stay six feet apart when using technology to connect.
It is said that in hard times our character is truly tested. Out of hardships, resiliency emerges. COVID-19 is testing our character and resiliency, for sure. For some, it is a challenge to overcome. For others, it is a time to explore new opportunities. For all of us, it is a time to appreciate each other.