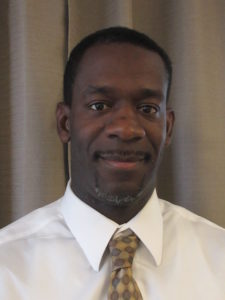 Charles entered the Employment Readiness Program at United Ministries in October of 2018 as a co-participant in the Miracle Hill Overcomers Program. Charles worked previously in small engine repair and was interested in returning to this field of work after completing his rehabilitation through Miracle Hill. Some of Charles's initial goals included finding a job and completing ADSAP (Alcohol and Drug Safety Action Program) classes in order to get his driver's license back.
In working with his employment counselor at United Ministries, Charles updated his resume, wrote a cover letter, and quickly got hired on at a local shop doing small engine repair. Still needing help with transportation, Charles decided to utilize the partnership United Ministries has with the Village Wrench to get a bicycle. Charles volunteered an hour of community service at United Ministries in return for a bicycle he now uses often!
At this time, Charles has completed the necessary ADSAP classes and is on track to pay off his driver's license reinstatement fees soon. With his income, Charles was able to open a matched savings account through United Ministries and is saving monthly for future expenses. His employment counselor says that Charles has been a pure joy to work with and always bounces in with a smile. Charles even showed up with a homemade pie to show his employment counselor and other employment readiness staff his appreciation.
Recent Posts
Archives
Categories