By Mary Pyett, United Ministries' Board Member and Community Volunteer
Last night was our first evening with the current families in the Interfaith Hospitality Network.  The families were delightful.   While Rob and I sat in the host room watching the Tony's, we overheard the guests in the hallway giving each other hugs and saying goodnight to one another.   There was a wonderful sense of community among them.   Earlier in the evening, a shy little seven-year-old girl handed me a piece of folded paper.  It was "addressed" to the First Baptist Church volunteers from Samantha: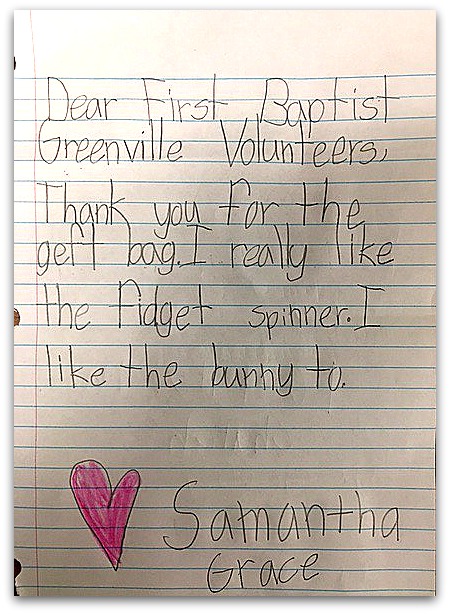 When saying their goodnight to one another, we heard someone say, "I miss baby Marc".   Baby Marc turns one year old on Wednesday, and hopefully we will see a few pictures of a birthday cake, balloons, and maybe a little present or two.  What a special occasion to be able to share.
Thank you for making a difference.
Recent Posts
Archives
Categories