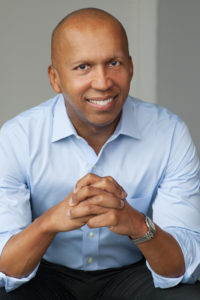 Thank you for your interest in the 5th annual Uniting for Change Luncheon, sponsored by  Buncombe Street United Methodist Church.  We are thrilled to host Bryan Stevenson as our guest speaker!
Our goal is to reach $275,000 for the programs of United Ministries which serves and empowers individuals on the transformative journey to self-sufficiency.
The event is now SOLD OUT. To be added to our waiting list, please enter your information below.  Please note that this will not guarantee you seats at the event. If seats become available, the tickets will be sold on a first come, first served basis.  The earlier you register on the waiting list, the better your chances.