It's that time.  The time to organize your team, send out your emails and letters, get your spirit "on", and do something amazing for our community!  Yup, you've probably guessed it….we're kicking off our annual Walk for the Homeless!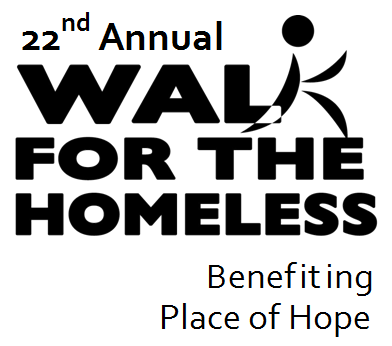 No idea what I'm talking about?  Here's the scoop:
On a fall Sunday afternoon, October 2, 2011, hundreds of children, teens, middle-aged people, senior citizens… and even a few dogs… will walk a route that people who are homeless walk daily to get services they need in the community. Before those hundreds of people gather to laugh, walk, and raise awareness, they will ask their friends, families, co-workers, and congregational members for financial gifts. These donations will support the walkers (Yes, I am probably referring to you!) in their efforts to raise funds to provide basic services such as hot showers, washers and dryers, and access to a mailing address for those people who have nowhere to live.  That's right….all of the proceeds will benefit Place of Hope, our day-shelter for the homeless.
Believe it or not, there are over 70,000 people in Greenville County who live at, or below, the official poverty line. In 2010, men and women visited the Place of Hope, United Ministries day shelter for people who are homeless more than 18,500 times!  For the twenty-two years of its history, the Walk for the Homeless has raised awareness of homelessness in our community, highlighted human services in the area, and engaged the community in helping those people who are poor and/or homeless.
We need your help to help this year's walk be the best one yet.   How can you get started?  Click on this link to register and get more details about walking for the homeless in our community:
Register NOW for the Walk for the Homeless
Still need more information?  Well, we'll be bringing you lots of details right here over the next few weeks.  Stay tuned…