Dear friends,
For 50 years, United Ministries has been meeting the needs of individuals and families in our community. While the programs have evolved over time, the focus has been the same – meeting people where they are and walking with them to get to where they want to go. This work is not easy. It is often filled with challenges, but together, we've always found a way. Our lives are truly being challenged at every level as we figure out how to navigate our days. There's much to be concerned about.
United Ministries' heart for Greenville is a heart that works tirelessly on behalf of the individuals and families who United Ministries serves. Our gifted staff and volunteers have stepped up to the task of this moment with incredible creativity, flexibility, and compassion that a time such as this requires. And the individuals and families who are connected to United Ministries are being supported with the resources needed for thriving, as they would in any other time– and especially in this moment when some of the most vulnerable in our community will be the most greatly affected. You can learn more about this response at our COVID-19 Response Page.
United Ministries is strong, thanks to the generosity and support of many of you. When this crisis is over, we know United Ministries will emerge even stronger. We are already seeing some incredible growth, resilience, and versatility in the face of this incredible situation – similar to the progress we see from the individuals who come through our doors each day.
Despite this crisis, life also continues: as planned, today is the first day on the job for Lizzie Bebber as the new executive director of United Ministries. When Lizzie and her family made the move to Greenville a month ago, plans were being made to get to know you and Greenville. But in a matter of days after the moving truck arrived, life took a sudden halt. Know that Lizzie is eager to get to know you and work alongside you to build a more connected, loving and just community here in Greenville.
In the meantime, Lizzie and Tony will work together for the next couple of months and will periodically update you on what is happening here. Together, they will continue to look for ways to assist our community through this crisis, and we know you are partners in this endeavor.
Thank you for your faith in us and for your support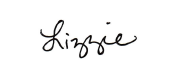 Lizzie, Tony and the staff of United Ministries