50 Stories for 50 Years: Brooke Wilkinson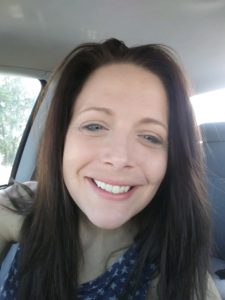 Brooke Wilkinson joined Employment Readiness in the summer of 2017.  She was working, but after having completed a rehab program in 2015 for a methamphetamine addiction, Brooke needed a job that would better sup
port her recovery.  Brooke worked with her employment counselor to practice interview questions, update her resume, and craft a cover letter.  Brooke and her counselor also created a long-term plan that included all of Brooke's life goals.  United Ministries assisted Brooke with navigating the pardon process, and Brooke was able to receive a full pardon for a charge on her criminal record.  When Brooke obtained employment, United Ministries purchased the uniforms required for Brooke's new job
After Brooke completed her associate's degree at Greenville Tech at the end of 2017, her employment counselor helped her research options for her next step with education, and Brooke enrolled at North Greenville University, where she continues to take classes and pursue her bachelor's degree.  Because Brooke is a full-time student, her budget is tight.  Twice during her tenure in Employment Readiness, Brooke's work hours decreased, and Brooke needed financial assistance.  United Ministries' Emergency Assistance program was able to help Brooke with food to supplement her purchases for the month, as well as with a utility payment.  Brooke proactively met with United Ministries' financial services coordinator to review her budget and ensure she is living within her means.
Brooke successfully participated in the matched savings program offered through Employment Readiness and recently saved the $500 required to receive a $500 match.  Unfortunately, earlier this year, Brooke needed some assistance with dental work that she could not afford.  Dr. Joseph Holliday at Holliday Dental, PA graciously completed the necessary work and waived the costs not covered by Brooke's insurance.
Brooke has made tremendous progress with her life goals, including education, employment, housing, and budgeting.  She also has stepped up to serve in a leadership role in her Celebrate Recovery group, and she remains drug free three years post-rehab completion.  Brooke plans to continue working with her employment counselor to reach additional goals related to her physical health and to finding better employment once she earns her bachelor's degree.